FLITZ Premium Polishing & Care Products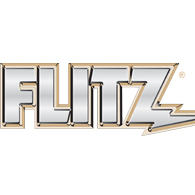 FLITZ Premium Polishing & Care Products
Flitz International began in 1977 as a family-run company. President Ulrich Jentzsch, along with his father, mother, and wife Karen started the company with a vision to create premium metal polishing products that were high-performance and eco-safe.
Flitz is still family run out of our facility in America's heartland in Waterford, Wisconsin. Flitz is very much an American small business success story with some employees having been with the company for over 30 years.
We've grown to serve several major market channels, including Sporting goods, Auto, Marine, Household, Plumbing, Commercial Cleaning, Aviation and more. And we are proud to be used and recommended by hundreds of leading manufactures throughout the world.
Don't just clean and protect it! Flitz it!