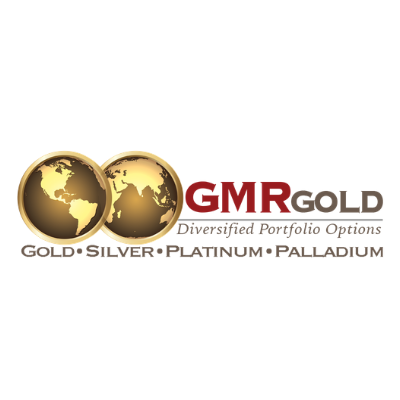 GMRGold
GMRgold is a national leader in precious metals specializing in rare and exceptional bars, rounds, coins and other forms of bullion. We are dedicated to the highest ethical business practices, and expertly guide our clients towards long-term financial security.
We are home to the original Bullion Box, a monthly subion program that offers precious metal delivery automatically each and every month.   
We make it easy to find and purchase gold bullion coins, even various rare products. From Gold Eagles and Gold Buffalos to the Chinese Panda and Australian Kangaroo, our expert team has worked hard to amass an extensive inventory of some of the most highly sought after products on the globe.
When you buy gold or silver coins online with us you can have the peace of mind knowing that we closely inspect each and every product so that we can guarantee the purity, weight, and condition of every piece we sell.
We offer unparalleled client service that includes free market education. With our resources, you can make informed decisions that will bolster the value of your investments.
***We offer free appraisals of your coin portfolio within 48 hours. This includes an analysis of your coins, their condition, their market value and what we'd pay for your entire portfolio.***
Our clients always benefit from:
Access to our team of highly experienced and knowledgeable staff members. Our precious metals IRA company boasts a staff that has decades of combined and experience and knowledge when it comes to investing in gold, silver and other precious metals. You can contact us over the phone or send us an email.
We are a trusted resource for thousands of coin collectors and precious metal investors. As a reliable precious metals IRA company, we are dedicated to meeting the unique investment needs of each and every one of our clients. Shop with us today, and talk to our team if you have any questions or concerns. Special arrangements are always available for portfolios over $50,000.
We hold full state and federal accreditation, supported by PCGS and NGC.

We have strong relationships with the nation's top mints and distributors.

GMRgold is a good-standing member of the NGC Collectors Society, NCS, PMG, ICTA, PCGS, NGC, American Numismatic Association, and CCE.
Buy with confidence today.