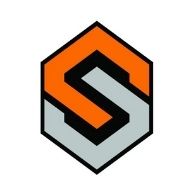 ScentLok Technologies
On January 7th, ScentLok, the leading brand in odor-eliminating hunting apparel, has unveiled its new brand mark — the ScentLok Hexi-chain logo. The branding change coincides with ScentLok's singular focus on ridding the world of unwanted or offensive odors.
The new ScentLok iconography represents a refocused brand promise that customers can trust to deliver superior performance. It also signals a much larger goal of expanding their knowledge, research and products into any space using the best available technologies.
"The new brand mark signals a clear purpose for our brand and will be a badge for those who truly want or need superior odor-controlling technology," said ScentLok President and Founder, Greg Sesselmann. "We know our technologies are simply the best in terms of performance. We are armed with over 22 years of research and development allowing us to bring the absolute best products to the hunting market and beyond. We don't engineer technologies to be good, we engineer them to be great…that is how you build consumer trust," explained Sesselmann.
ScentLok understands that there are no shortcuts when it comes to controlling odors in the woods or in day-to-day activities. Only ScentLok has access to all available technologies and alloys them together to create systems that are unmatched in today's markets. The new brand is a visual representation of these philosophies and separates itself from the mediocrity of the competition.
"The new brand begins with a bold icon," begins Vice President of Marketing, Nick Andrews. "The interlocking "S" shape inures back to the company name, which is a perfect deor for what ScentLok does, which is lock in scent. The six-sided shape recognizes Sesselmann's original concept of using activated carbon (carbon being the sixth element in the periodic table) to eliminate contaminates from the air. Next, two colors or shades are used not only as a nod to the fundamentals of odor control; prevention and sorption, but also to our alloying of technologies as a means to get the job done. The interlocking links represent the actual odor chain itself and finishes with a modernized word mark to ensure consumers could easily identify the new branding at retail."
Owner and Executive Vice President, Patrick Hylant, states that superior technology and clear messaging to consumers are the focuses for ScentLok moving forward.
"The new logo exudes the true, technical nature of our market-leading products. It recognizes the past, but also guides us into the future," explains Hylant. "Our team is also integrating simplified messaging to describe complex technologies for the general user. We have always been a science-based company, but realize that the wealth of information needs to be pared down for the general consumer. We started making that transition last year."
In 2014, ScentLok began its "Proven. Deadly." campaign to better communicate company messages. The campaign cites independent Rutgers testing that showed ScentLok products were able to effectively block up to 99.8% of tested odors with even their thinnest products. In addition, the ScentLok garments were shown to have a capacity up to 24 times greater than other products marketed by competitors.
"We stand alone in this category," declared Sesselmann. "There's a ton of products out there that claim to be similar to us, when in fact they are not. We take exception to these products because their messaging is designed to mislead the consumer in pursuit of their hard-earned money. We continue to present truthful results of testing from independent sources as a service to the consumer, we value our hunting community too much to give them anything less than what they expect. We've done this since 1992 and even though our brand evolves, our ethics remain steadfast and concrete."
The new brand mark will first appear early summer on ScentLok, select Bone Collector hunting apparel, footwear, hunting liquids and storage accessories at retailers all across the US and Canada.
ABOUT SCENTLOK
ScentLok Technologies, headquartered in Muskegon, MI, USA, is a leading worldwide designer, marketer and distributor of performance, hunting and casual odor-controlling apparel, footwear and equipment. Founded in 1992 on scientific principles, ScentLok is the only company with access to all scent-controlling technologies including their patented activated carbon technology, which is consistently proven to outperform other technologies tested. ScentLok is a subsidiary of Nexus Outdoors, which also markets and distributes OZ®, ScentBlocker®, Tree Spider®, Whitewater®, Hard Core® Waterfowl and American Range Systems®.