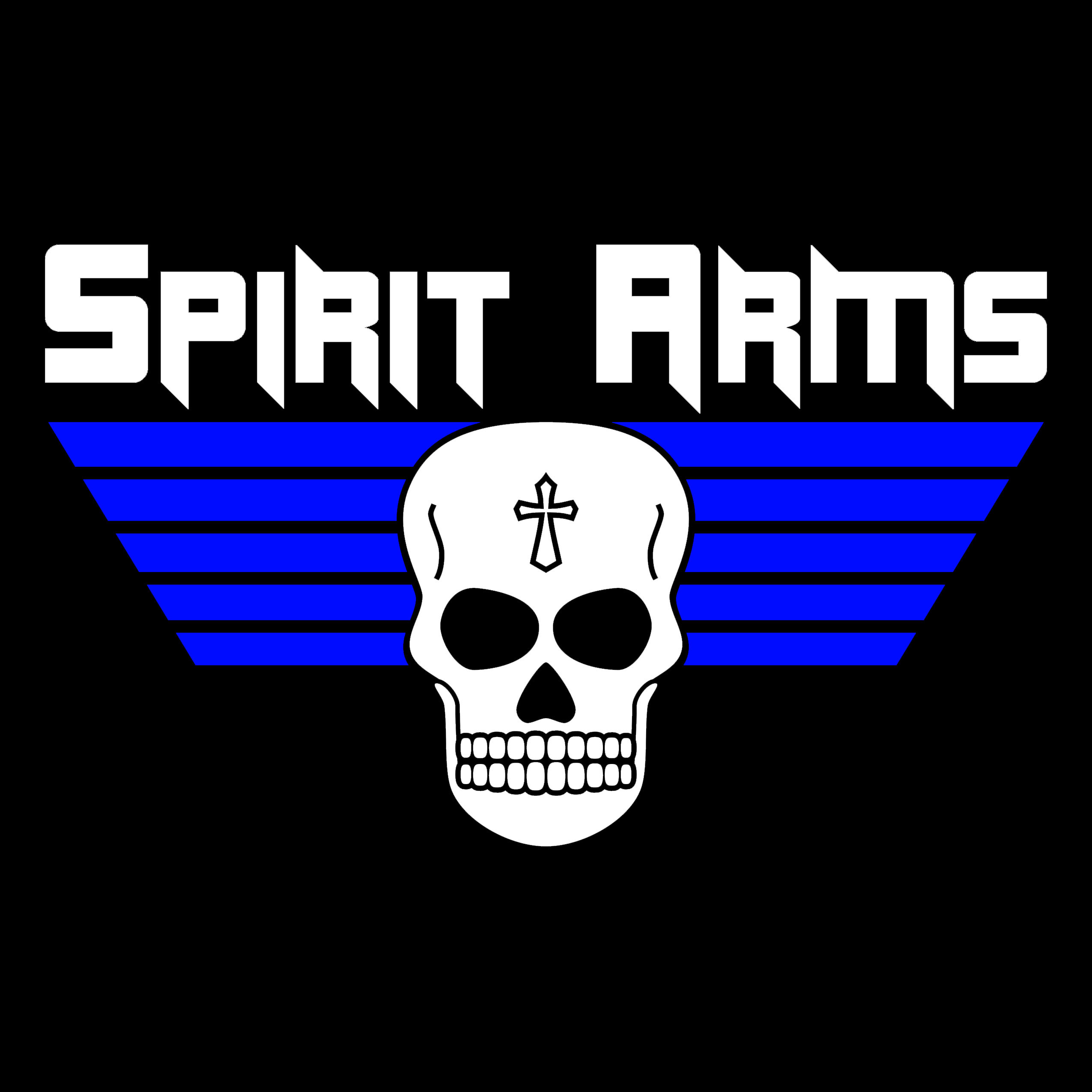 Spirit Arms LLC
WELCOME to SPIRIT ARMS LLC
The concept of creating Spirit Arms LLC began back in 2019 as a dream shared by two old friends with a passion for firearms. At first, the vision involved opening a simple booth at our county monthly gun show. We had both enjoyed prior experiences vending at various trade shows, so the idea was familiar and seemed like the best way to meet fellow enthusiasts, share our passion, and generate some supplemental income in the process. Things changed once we finally wrangled in the required Federal Firearms License though. The long process of acquiring that elusive document gave us enough time to contemplate the "go big or go home" philosophy with a new perspective. If we could utilize our FFL to bring the Spirit Arms experience to the entire country, why not endeavor to do so? (I mean let's face it… 'country' is only an "r" away from 'county'… how much more work could that be?)
So we decided to go big. Tama has her roots in the Midwest. Most of Frank's years were spent in the Northeast. The desire to be able to reach our families and friends everywhere with the level of service we know we have to offer was strong in both of us. So to be able to do so, we've created  
www.spiritarms.net
Here at Spirit Arms our motto is: "We put the AR in your ARms" and we don't take the implications of that slogan lightly.
Our second amendment rights need to continue to "not be infringed" for all of our great nation's law-abiding, tax-paying, hard-working American citizens. We believe that compromising the rights and abilities of responsible Americans to protect themselves, their loved ones, and their hard earned property is no different than handing over control of our peace and freedom to the evil doers in our midst. It is also our belief that an inanimate tool such as a firearm doesn't injure, or 
kill
 anyone; but that when a dreamy day suddenly turns into a nightmare, a firearm can be the only tool that keeps a bad turn from turning really ugly.
Although our beliefs are aligned with the self defense aspect of the firearm business, our website has no such particular bias. We understand that folks also enjoy their firearms for hunting, collecting, sporting activities, and the ever-growing competition shooting sport category. Our webstore caters to all facets of the industry. So, if you're in the market for a new firearm, a case to carry it in, or a cleaning kit to keep it running smoothly; please give Spirit Arms a chance to service your wants and needs. While we are all things 'firearm', we are also so much more. We encourage you to peruse our offerings and see for yourself.
Thank you for stopping by, and please don't hesitate to contact us if there is anything in particular we can assist you with.
If you haven't yet, feel free to visit us on Facebook or Instagram to see what we've got going on before it makes it to the website. Tama is always clicking pics of this or that and posting up interesting content; and Frank loves building AR's, so there's almost always something new happening on the workbench.

Have a blessed day, Support 2A, and God Bless America.
Regards,
Tama and Frank