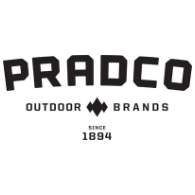 PRADCO Outdoor Brands
PRADCO Outdoor Brands -  a business of EBSCO Industries, is made up of people with a passion for the outdoors. Our brands are legendary because our products are made by people who can't wait to use them.  Whether your passion is hunting, fishing, birding or you just love to see what nature has to offer, we have a brand that can meet your needs.   
We are made up of names you know and trust, with generations of outdoor enthusiasts who recommend the PRADCO brands.    From Arbogast to War Eagle and a host of brands in between for Fishing, to Moultrie and Moultrie Mobile, Summit, Code Blue, Texas Hunter Products and Whitetail Institute for Hunting, and Wingscapes for your Birding enjoyment, we've got you covered.