Rounded by Concealment Express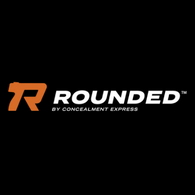 Rounded by Concealment Express
Our mission is to provide our customers with the absolute best quality, 100% US Made KYDEX holsters at a fair price and without the wait. Nobody can get a quality, hand-made KYDEX holster into your hands faster than we can, and we guarantee your absolute satisfaction with our products and our service from start to finish.


Who We Are
Concealment Express was born out of the need to find a high quality, comfortable and concealable US Made IWB holster without any delay. As proud supporters of the 2nd amendment, we were naturally disappointed that we could not find any manufacturers that fit the bill. So we decided to develop a proprietary manufacturing process that allows us to virtually eliminate the typical 2-6 week lead time that plagues most KYDEX holster manufacturers. We understand that the purchase of a new weapon is an exciting experience, and that being able to carry a new weapon as soon as possible is very important to our customers.


What We Do
We manufacture handmade inside the waistband, KYDEX™ holsters.  Each holster is formed to the exact specifications of the specific gun model, and built entirely in the US with a focus on quality, comfort, and longevity without the wait.