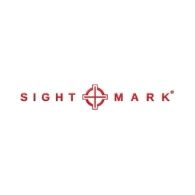 Sightmark
Whether you're a law enforcement officer, a 3-gun competition shooter, or a dedicated hunter, laying a foundation at the shooting bench is essential, no matter the pursuit. Devoting serious time at the range provides the repetition needed to build confidence in your abilities as a marksman.
At Sightmark, our goal is to deliver confidence by creating optics and accessories that every shooter can rely on. We understand what it takes to prepare and we know that the hours spent hunched over a shooting bench at the range are meaningless unless your products do their job. From riflescopes and binoculars to night vision technology and red dots, Sightmark is committed in our pursuit of building durable, accurate optics you can trust.
How it all began.
Founded to meet the changing needs of the outdoor industry and its customers, Sightmark® was introduced at SHOT Show 2007 in response to the growing popularity of the modern shooting market. The goal was to provide state-of-the-art optics and accessories to make the modern sporting rifle, shotgun and pistol as accurate as possible. In addition, each product is designed for the core market, enabling shooters to purchase more high quality items to accessorize their firearm for hunting, home defense and competition shooting.
In 2011, the new 33,000 square-foot headquarters was completed in Mansfield, Texas, combining the company's corporate offices and a large warehouse to handle the increase in sensitive material and technology being produced. The new facility provides more space for research and development, production, and distribution of defense-related products.
Best-selling products include red dot sights, riflescopes and chamber laser bore sights. More than one million Sightmark bore sights are in use since first released to the market. Sightmark has earned several patents and awards from industry associations and publications including Field & Stream, Optics Planet, Outdoor Life and Predator Xtreme. Numerous optics and accessories have been field tested and approved by prominent outdoor organizations such as the North American Hunting Club and the National Tactical Officers Association.
Currently, Sightmark represents leading markets growing in more than 40 countries and many quality retailers in every state. Products are sold by top retailers and national specialty chains such as: Academy Sports & Outdoors, Bass Pro Shops, Cabela's, Dick's Sporting Goods, Frankonia, Gander Mountain and many more.