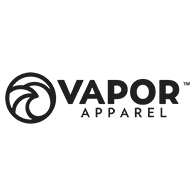 Vapor Apparel
Vapor Apparel provides the layers you need to get outside and stay out longer.
Our gear includes a new Elemental Wear modern outdoor collection, as well as our Eco Sol collection, an established line of recycled fiber sun protection shirts and accessories.
Our UPF 50+ sun protection products for men, women, and kids have earned the Seal of Recommendation from the Skin Cancer Foundation.
In producing our eco-friendly apparel, Vapor Apparel has also been able to divert more than 2 million plastic water bottles from landfills and waterways.