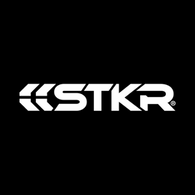 STKR Concepts
STKR Concepts (Formally STRIKER) has been designing award winning products and distributing them to the most reputable retailers in the USA since 2005. When it comes to design and development, STKR takes the road less traveled. Rather than taking the "easy path" of sourcing generic products from Chinese markets, an industry norm these days, STKR starts from the ground up with their own product ideas. They generate their product concepts from firsthand use in the industries they sell to, and are experts in their fields. As users themselves, STKR designers are able to create products that solve problems and improve user efficiency. This is proven by thousands of happy customers and numerous design awards.
Although not all of STKR's products are based in lighting, they do have a specific focus and expertise in modern LED technology. From flashlights & headlamps for camping, work lights for the automotive shop, to full garage lighting systems, STKR designs unique and useful lighting solutions.
The team at STKR is proud to service their worldwide customer base from their home location in North Carolina, USA. Researched, designed and tested by professionals, STKR products provide users with functional, innovative solutions. They are engineered for reliability and performance in demanding work environments.