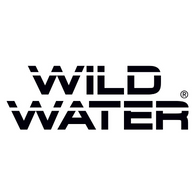 Wild Water Fly Fishing
I can't remember when the fascination started but I was very young. The waters and fish that lived near my home were always on my mind. I was drawn to the water and the fish. A lightning bolt struck the day I spotted a mysterious fishing rod in the gun cabinet of the front hall of my great grandparents home. It wasn't long before I figured out it was a fly fishing rod. That's all it took. It has been an obsession ever since.
As a beginner I had lots to learn. Learning about the basics of fly fishing for any beginner can be challenging. What is the meaning of terms like mending and tippet and backing? What are all the different types of flies used for? I ran into a lot of these questions when I began fly fishing and had a hard time finding answers. In a world without the internet searches and YouTube videos, it took a lot of effort to learn the terminology of fly fishing, and I knew that I wasn't the only one confused by this tricky sport. I loved it so much, I joined the Boy Scouts to find more opportunities to fish.
Prior to a trip to the Adirondacks with my troop I invented and prototyped the first unofficial Wild Water product—the Pocket Fly Fisherman - that I took on the long hike into the mountains and used in a few streams while we camped. It is actually very similar to a Tenkara fly rod but I didn't know it at the time. I was only 13 when I invented it. In later years I rigged up a 10-speed bicycle with bungee cords to hold all my fly rods and tackle boxes.
For many years, I used that bike to take myself to local ponds and streams. I cherished the fly rods that I had but none of them lasted very long due to poor quality. Things got serious when I could drive a car. The local tackle shop sold me a fly rod and reel for salmon and steelhead which ended up being heavy and overpriced. I fished in for many years and learned it's limitations. At the time I was unaware that the invention of the pocket fly fisherman, the cheap rods I took on my bike trip and my first real fly rod were all preparing me to create a great company that would help others have a better experience than I did.
I created Wild Water for the beginner who is new to fly fishing and for parents and grandparents who are creating a family legacy of fishing with their children and grandchildren. We supply you with everything you'll need from the rods to the reference guides to ensure that you make a good start with the best tools.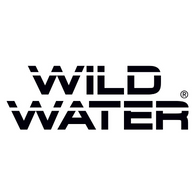 Wild Water Fly Fishing