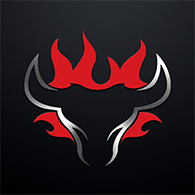 Schwank Grills
IT ALL BEGAN IN 1938…
My grandfather, Gunther Schwank, invented gas infrared technology which revolutionized the heating and barbecue grill industries.
He patented his idea and decided to start his own company, Schwank Inc., to produce the most efficient heaters in the world for industrial and outdoor patio applications. FedEx, Home Depot, BMW, Amazon, the US Air Force and Chick-Fil-A are just a few that use our technology today.
THEN IN 1970...
the idea of an infrared grill was born. My father, Bernd Schwank, experimented grilling steaks under infrared burners and the results were incredible! Due to the extreme infrared heat, the steaks tasted incredibly juicy. After a few concepts, Bernd engineered and constructed an overhead infrared grill concept. 
IT WAS IN 1980...
when his invention changed the world of steak restaurants. America's most famous steakhouses, including Peter Luger in Brooklyn, Cut in Beverly Hills and Gibson's in Chicago are only a few who use our infrared technology today in their commercial overhead infrared broilers. We are the proud supplier of the technology leader of infrared broilers: Southbend Professional Broilers
FINALLY IN 2020…
While we have been supplying the restaurant industry with our heating technology for 40 years, we have decided to bring the same technology to your home with the Schwank 1500 Degree Portable Infrared Grill. Now you can grill a steak with the same technology used by the world's best steakhouses in any outdoor setting.
Schwank Grills are proudly Made in the USA - in the same factory near Augusta, Georgia where we continue to produce the world's most efficient infrared heaters. Each Schwank Grill is assembled by hand and constructed with high grade stainless steel materials and infrared burners used only by the best steakhouses in the world...well not anymore.
COME ALONG AND JOIN THE GRILLING EVOLUTION!
On behalf of the Schwank Grills team, we thank you for your trust and wish you the best grilling experience ever. If you have any comments, ideas or product feedback, please feel free to contact us!
We would love to hear from you.
Oliver Schwank
CEO and Founder of Schwank Grills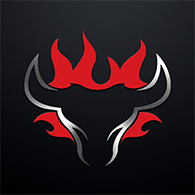 Schwank Grills