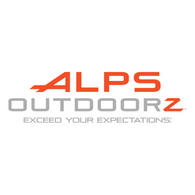 ALPS OutdoorZ
When you hear about businesses getting started in a garage, that is exactly how ALPS began. In 1993 Dennis Brune started ALPS out of his one-car garage with the vision to provide more gear to more people. What started as a small company dedicated to encouraging active lifestyles with high-quality products has turned into a family of innovative and collaborative brands. In 2007, ALPS Brands established ALPS OutdoorZ with the mission of developing affordable, performance-driven hunting gear. ALPS OutdoorZ started in the hunting industry by producing high-quality hunting furniture and packs. Since we were already producing furniture and packs for our ALPS Mountaineering brand, there was already years of experience building products in those categories. Even though there are several technologies that do crossover, there are clear differences between the features of hunting packs and backpacking packs. We hired Zach Scheidegger to help provide expertise in the hunting arena, and he is still with the company as the lead product developer for all our hunting products.  We've also added multiple product developers, graphic designers, and other support staff to assist Zach, to make sure we continue to crank out industry-leading products. The ALPS OutdoorZ line has since expanded into all hunt types and across several hunt categories including packs, furniture, vests, gun cases and blinds.
ALPS OutdoorZ is made of hard-working individuals that live the passion and lifestyle that encompasses our gear. Our principle is to provide quality performance gear that has been tested over time and designed with the hunter in mind. We believe each item should be field-tested before going into the hands of a consumer to ensure it will exceed their expectations. Since 2007, we've hit many milestones with expanding the line, new partnerships, and awards. One accomplishment we are incredibly proud of was the American Hunter's Golden Bullseye award. The NRA American Hunter has a 7-member committee representing over a century of collective experience in the shooting and hunting industry that evaluates different products. Only the finest products available in shooting sports receive this award and we did it with our Hybrid X pack in 2020! We have also developed an industry-leading and patented Zero Gravity Layout Blind. And while receiving industry awards is nice, seeing the brand multiply means many consumers support our brand. We are honored to have such loyal supporters.  At ALPS, innovation and improving the experience while outdoors is always at the forefront of our product development process.
Our dedication to conservation mirrors our dedication and loyalty to our customers. Wildlife conservation, habitat protection, and safeguarding our hunting heritage for future generations is an integral part of the foundation of ALPS OutdoorZ.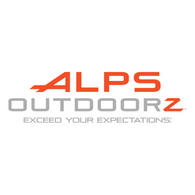 ALPS OutdoorZ